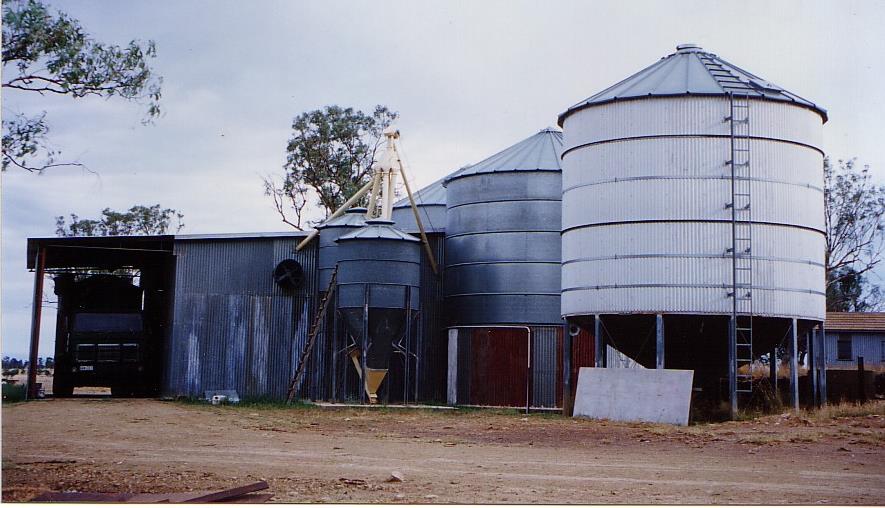 Image: The original mill at Roma Stockfeeds, built in 1994
Top Country started out as Roma Stockfeeds in 1994, based on the family farm 'Bon Haven' located 27km south-west of Roma. Founded by Stephen and Natalie Aisthorpe in partnership with Stephen's parents, Rex and Betty, Roma Stockfeeds' original purpose was to diversify the farm and assist the family in fulfilling their future goals. Roma Stockfeeds mixed and delivered grain rations and dry lick supplementation to the local area for eight years.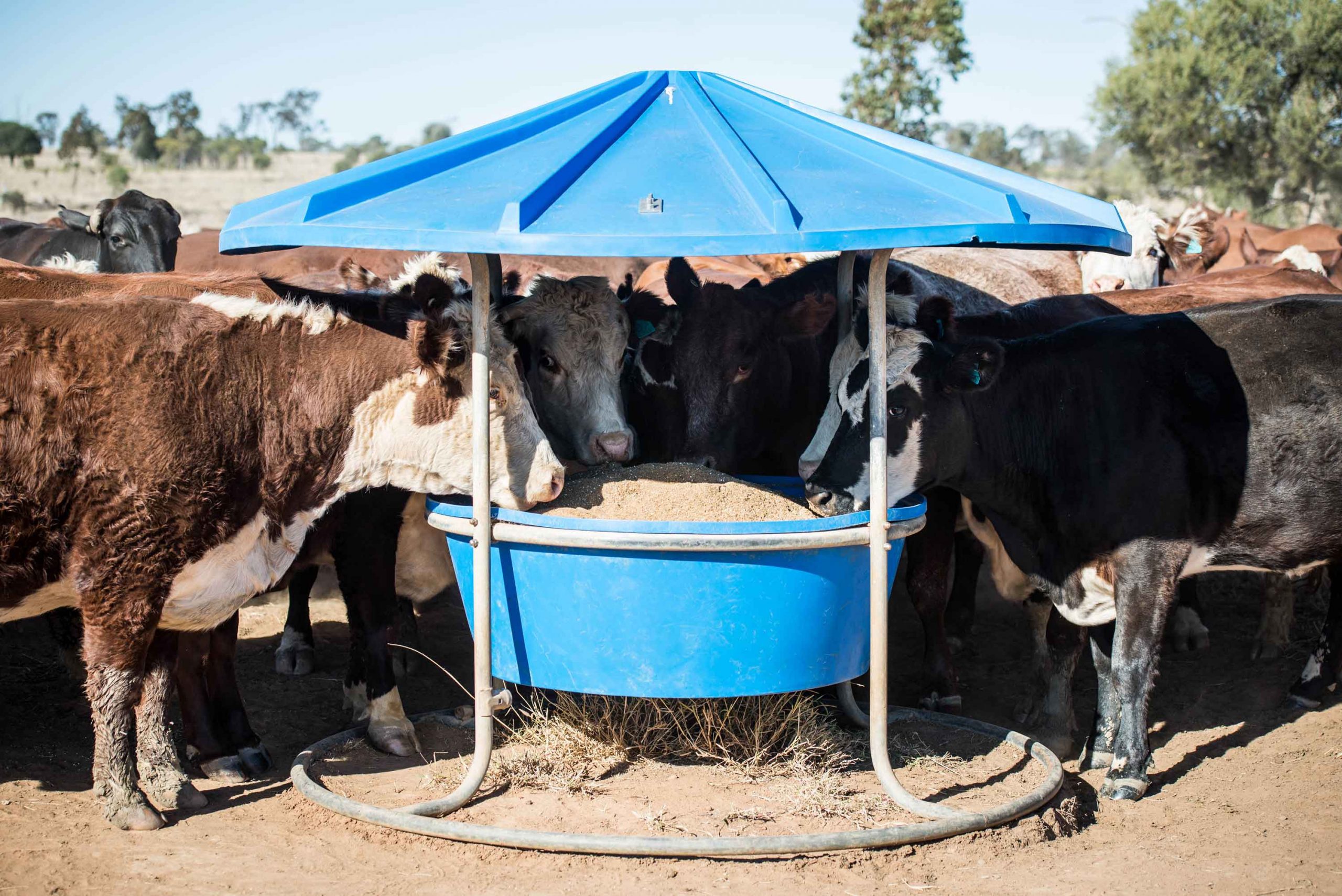 Image: Standard base Top Cattle Feeda
The evolution
of Top Country
In 2002, the business relocated to the current site on the Warrego Highway in Roma and opened as Top Ration. Particularly harsh drought conditions saw the business grow significantly in the first year of production. The Top Feeda first hit the market in 2002, and after a redesign in 2004 sales dramatically increased. The Top Feeda range has expanded and evolved, and this iconic, patented design can now be seen on properties across Australia.
The company was rebranded again in 2005 to Top Country, the well-recognised name that it is today. From then it has gone from strength to strength, and now has multiple sites across Queensland with further plans for expansion. Top Country have established themselves as leaders in livestock nutrition and feeding systems, and through their vision and innovation, Top Country will continue to drive the industry into the future.
Ten reasons why Top Country
is the right choice
Get the latest updates in animal nutrition and feeding systems.